One of the best rivalries in hockey, the Montreal Canadiens take on the Boston Bruins on Saturday night at the Bell Centre. Hockey Night in Canada staff will be wearing the retro powder blue suits today (which will be auctioned off for Hockey Fights Cancer) and what better game to show than this original 6 battle.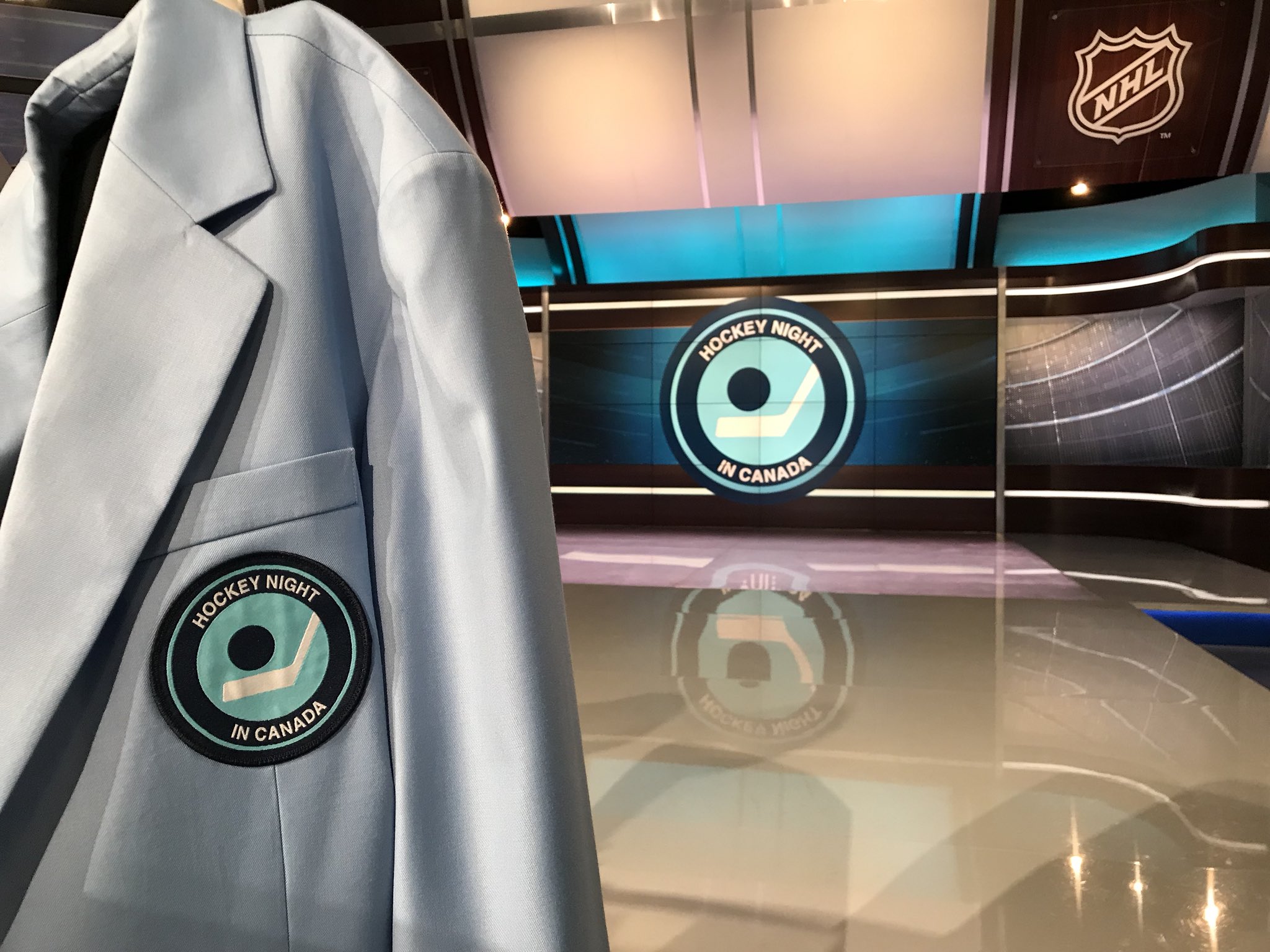 Montreal is coming off a 3-2 OT loss to the red hot Buffalo Sabres which dropped them to 0-1-2 in their last 3. Boston is coming off a 2-1 OT win against the Pittsburgh Penguins but have only scored 6 goals in their last 4 games.
Boston will be without Patrice Bergeron, Jakob Forsbacka Karlsson replaces him on the top line with David Pastrnak and Brad Marchand.
Carey Price starts for Montreal and Tuukka Rask goes for Boston
Absolutely loved the Hockey Night in Canada into, the baby blue jackets look unbelievable
WE GET BOB COLE FOR THIS GAME. Appreciate him
1st Period
Strong first shift for Boston, Jake Debrusk has became a far better player than I thought he'd be after seeing him in Swift Current then Red Deer.
Domi and Drouin are similar, energetic players and it's not surprise they click so well together. Shaw adds grit on that line
I was confused by the decision to give Karl Alzner 5 years and $23 million in summer of '17 and still am. 6th defensemen at best who opened the season in the press box.
Montreal's forwards (Drouin and Tatar) have both made great moves that eventually were for not because the defensemen (Alzner and Benn) have killed the play.
Surprisingly, Tuukka Rask is stopping lots early on here. As I say that, Petry hits the post, Rask isn't making it look pretty, moving lots.
Not listening on the Boston feed but Jack Edwards must be losing it about that Marchand penalty.
Tough turnover for Jesperi Kotkaniemi who is being comforted on the bench by Assistant coach Kirk Muller.
David Backes capitalizes with his FIRST GOAL OF THE SEASON. 1-0 Boston
4 on 4 and Torrey Krug is playing behind the Canadiens net and spins to find Jake Debrusk (mentioned above). Brett Kulak was too slow on the coverage, just his 2nd NHL game of the season.
2-0 Boston after the 1st Period. 2 self-inflicted goals against Montreal, turnover and bad coverage.
2ND PERIOD
Montreal has had enough chances but haven't been able to capitalized, missing the net by an inch quite often, 2 posts also.
Pastrnak sticks out his foot to block a shot, good team guy thing to do but can't imagine Bruce Cassidy wants him doing too much of that.
Dirty hit by Domi on Pastrnak and he gets 2 for interference.
The Canadiens need to do something to get the crowd back into it. Pretty 'bleh' 2nd so far.
Just because this is the most boring period I've seen for awhile. Patrik Laine has 15 goals in his last 10 games (3 hat tricks) and the Leafs are up 6-0 but I need 7 goals to hit over on 6.5 goals.
Bad penalty by Petry/Agostino to trip a guy who was 1 on 3
Laine has 4 goals
Big Powerplay for Montreal here.
Nevermind, lazy backcheck by Drouin which leads to Petry having to hook Acciari on a partial breakaway.
Nevermind, Krejci gets outskated by a guy who was in the AHL last week and its 4 on 4 again.
Huge save by Carey Price who 5 seconds left in the period on Krug.
2-0 Boston end of 2.
3RD PERIOD
Lekhonen appeared to score but it's waved off?
Looks like the linesmen overruled the ref, Lehkonen was shoved in originally but definitely push Rask's pad in.
Laine has 5 goals now and leads the league
Great play by Deslauriers who has had good energy all night, Agostino should of had a goal but the Habs have come out hot to start the 3rd
What. A. Goal. Andrew Shaw cleaned up in front but it was started by by Jonathan Drouin. Unbelievable speed as he walked around Torrey Krug. 2-1 Boston
The Bell Centre is rocking and Montreal back to the powerplay. Stupid penalty by Pastrnak
TOMASSSSS TAAAAATTAAARRRR 2-2 tie game.
Tuukka Rask looked awkward on that one, tried fighting the shot before it even got to him.
Shoutout to World Hockey Report guest Connor Ingram with the shutout for the Syracuse Crunch tonight. 5-0 since becoming the starter.
This 3rd period has madeup for an awful 2nd. The rivalry is out in full force.
Backes goes down after being high sticked by Drouin and Boston will have a 4 minute powerplay.
The rivalry is heated right now but this is another bad penalty taken, Backes went at Drouin who crosschecked him right in the mouth. Not smart.
I'm not sure if it's great penalty killing by Montreal but this has been an awful powerplay for Boston. 0 chances or pressure.
3-2 Boston. John Moore scores in the 2nd half of the double minor. Shaw broke his stick and Backes got it in front, off Price's pad and Moore had an open net. Bad penalties almost always lead to a goal.
3-2 Boston final. John Moore gets the winner late in the game.
Thanks to everyone for following along! Stay tuned for more blogs and listen to the World Hockey Report on Monday's.
PHOTO
Bob DeChiara-USA TODAY Sports